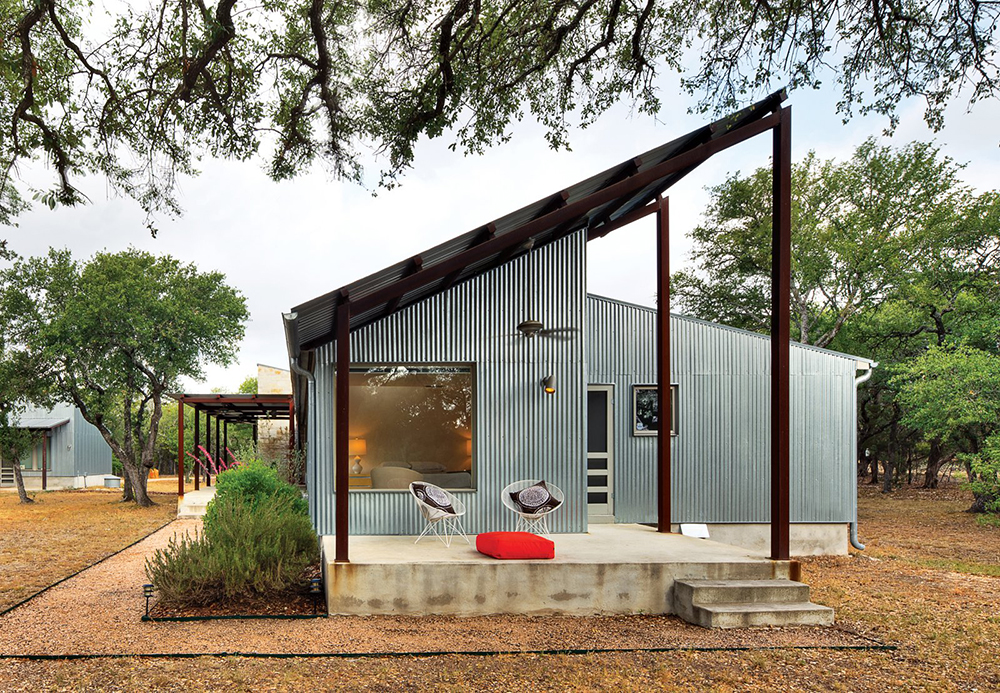 Slum household
June 20 2020
Features defining precarious housing:
Lack of easy access to safe water
Inadequate access to infrastructure and sanitation
Poor structural quality houses
Overpopulation
Precarious residential status
Precarious housing: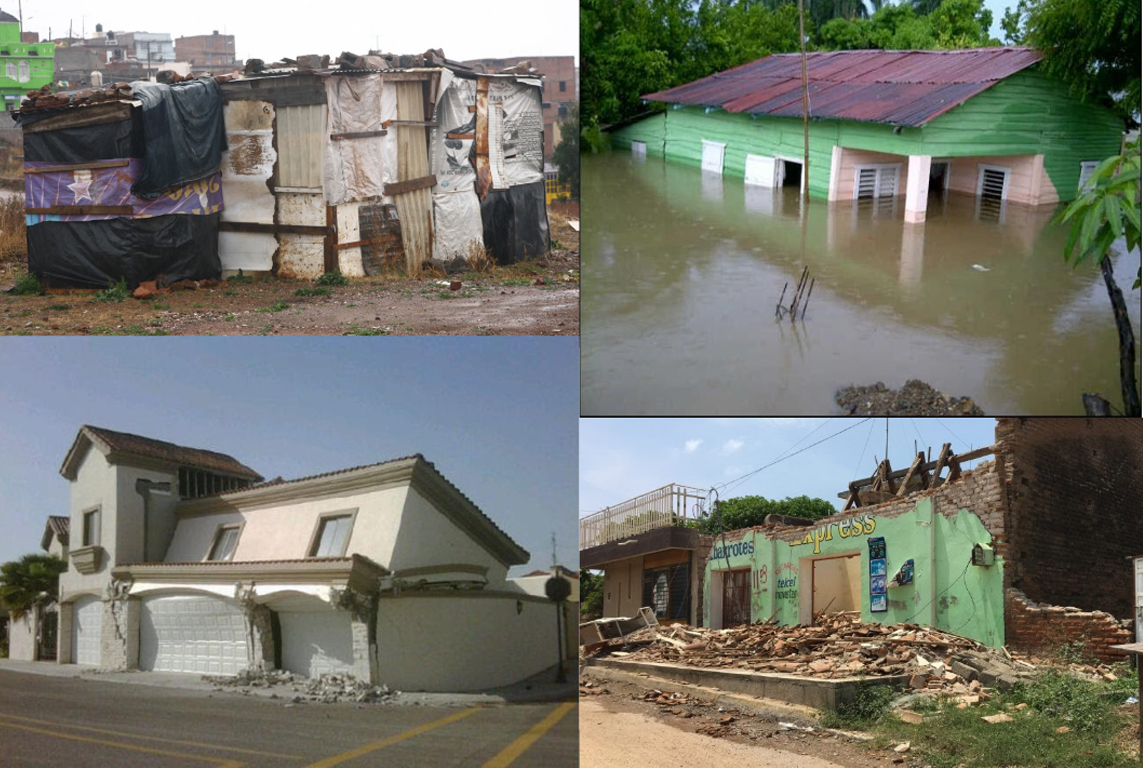 "High houses are the peace and harmony of our descendants. Remember the calamity of the great tsunamis. Do not build any house below this point".
Art State of Mind
Del Ostracismo al Fetichismo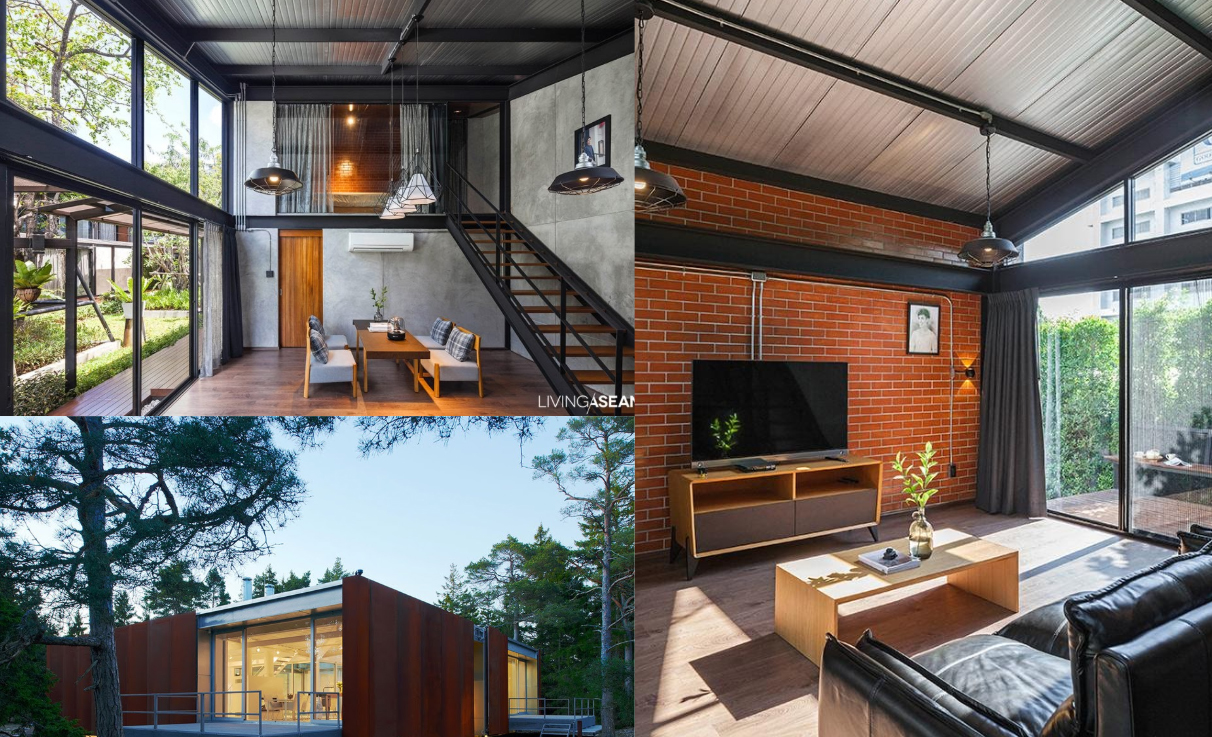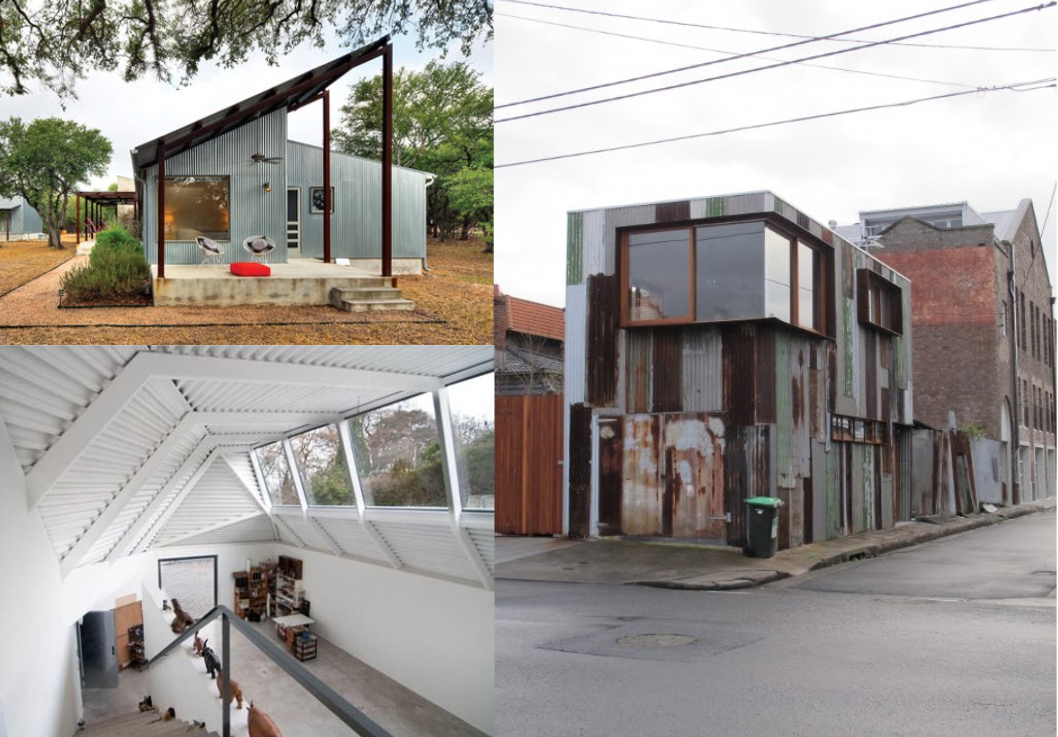 Formed Section Metals in homes, the beginning…
Shelter Anderson
Formed Section Metals in homes, the beginning…
Dymaxion Deployment Unit (DDU)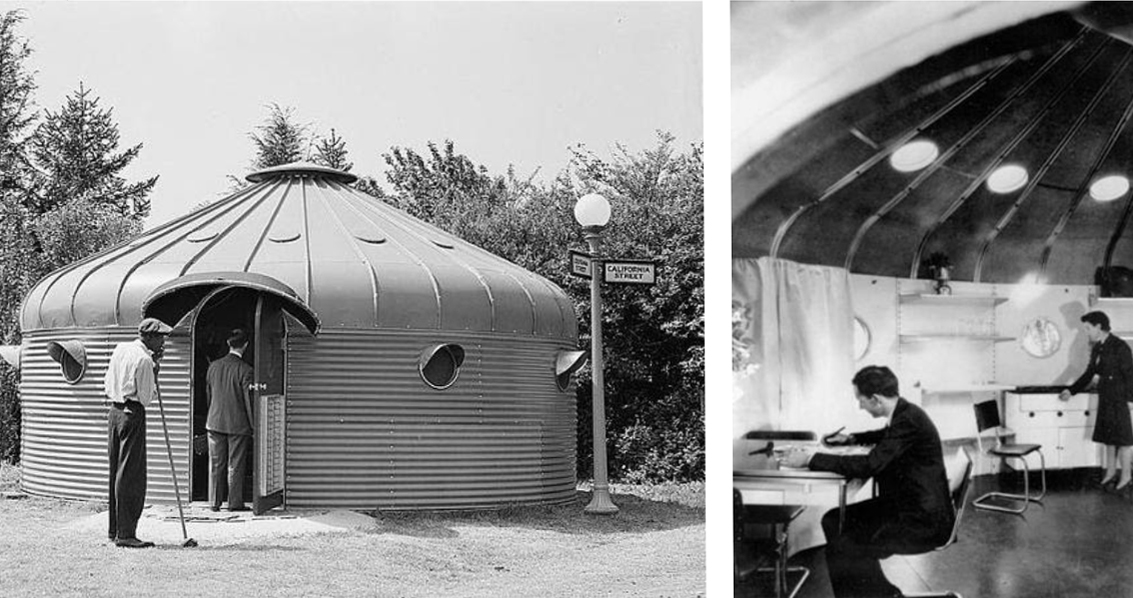 Wichita House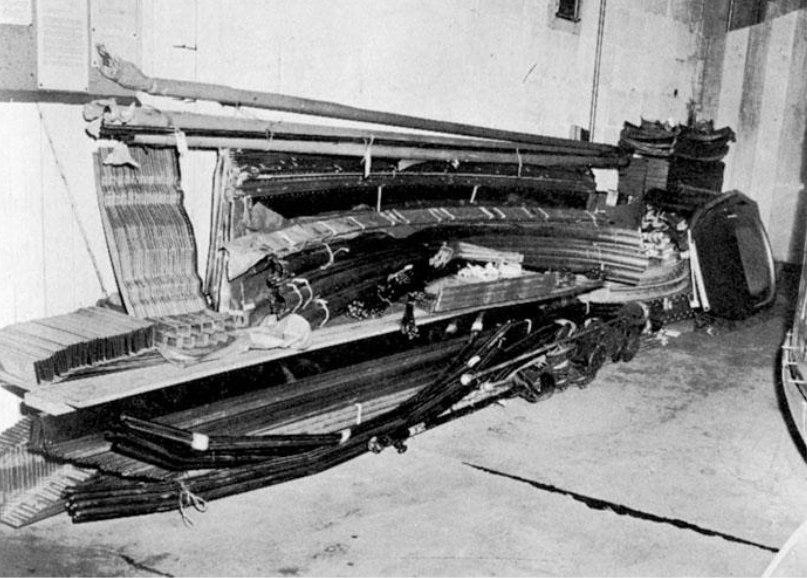 Cobertizo Quonset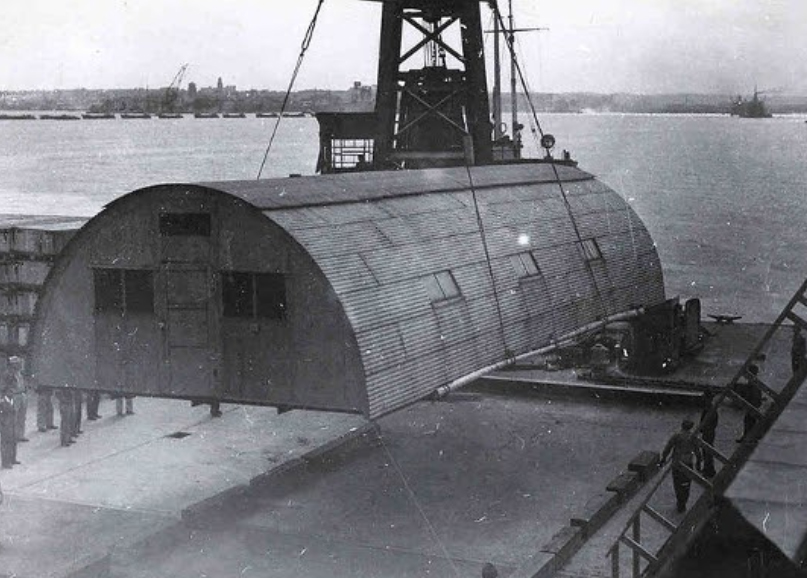 Formed Section Metals in modern homes…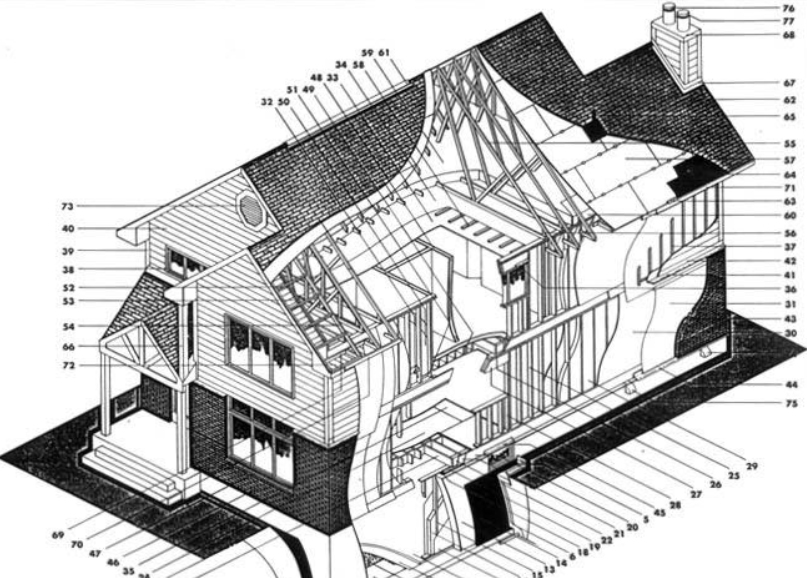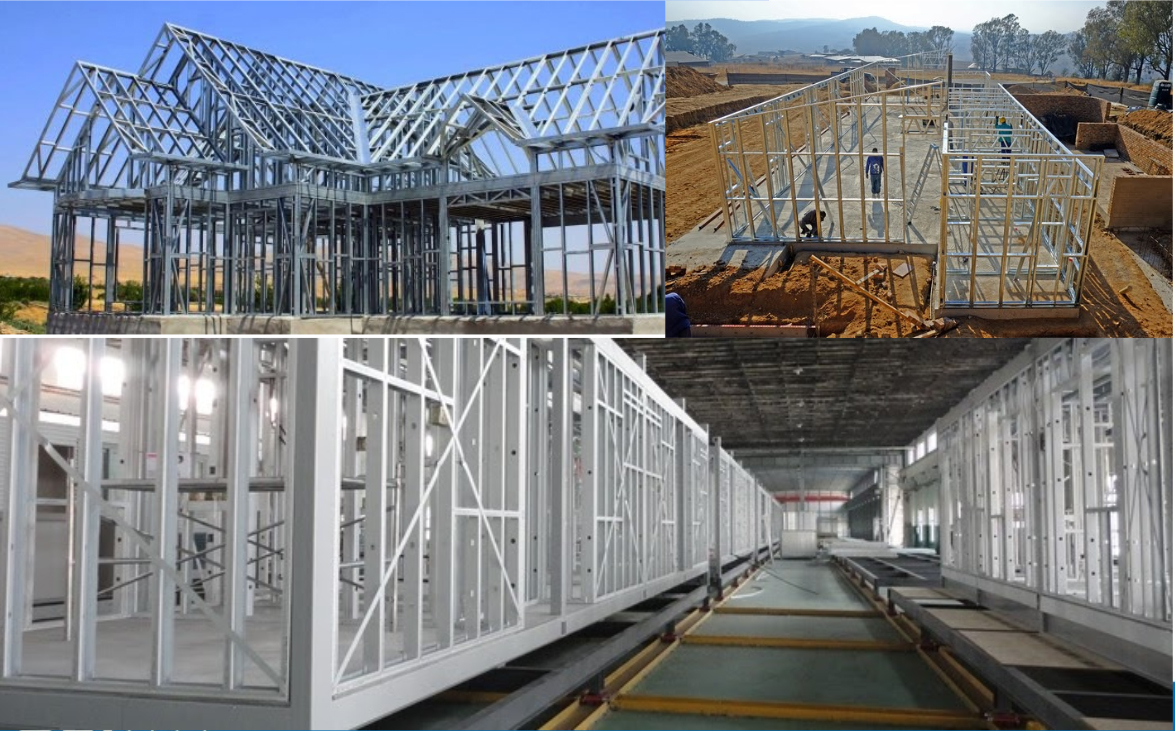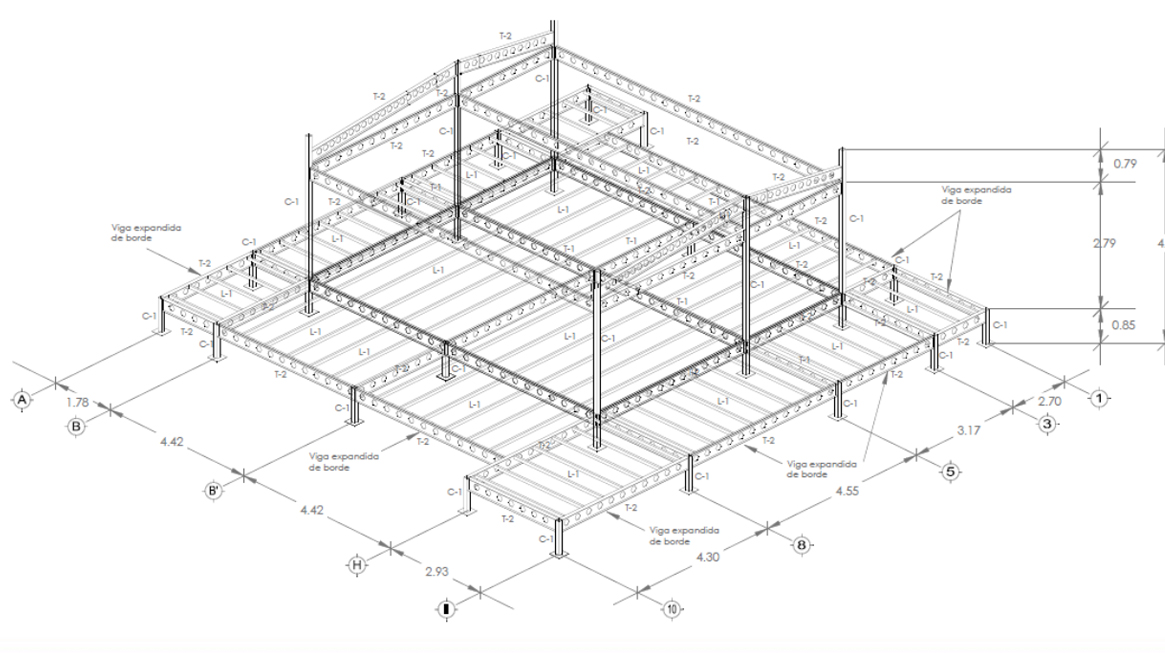 Formed Section Metal homes characteristics
Advantages
Reduced weight by using lightweight materials
Reduction of seismic impact
Strength by design
Minimal foundation
Simple interconnections
LOAD ESTIMATION FOR ROOF CONCRETE SLAB
| CONCRETE SLAB WEIGHT | 304.00 | Kg/m2 |
| --- | --- | --- |
| WATERPROOFING COMPOSITE WEIGHT | 15.00 | Kg/m2 |
| MORTAR WEIGHT | 30.00 | Kg/m2 |
| SLOPE REFILL WEIGHT | 30.00 | Kg/m2 |
| INSTALLATIONS WEIGHT | 15.00 | Kg/m2 |
| DEAD WEIGHT | 394.00 | Kg/m2 |
| LIVE LOAD | 100.00 | Kg/m2 |
| SEISMIC LIVE LOAD | 70.00 | Kg/m2 |
| CM (u) | 472.00 | Kg/m2 |
| CV (u) | 160.00 | Kg/m2 |
| | | |
| SERVICE LOADS | 454.00 | Kg/m2 |
| ULTIMATE LOADS | 632.00 | Kg/m2 |
| SEISMIC SERVICE LOAD | 464.00 | Kg/m2 |
ROOF LOAD ESTIMATION COLD FORMED SECTION
| STRUCTURE WEIGTH | 15.00 | Kg/m2 |
| --- | --- | --- |
| WATERPROOFING COMPOSITE WEIGHT | 0.00 | Kg/m2 |
| MORTAR WEIGHT | 30.00 | Kg/m2 |
| SLOPE REFILL WEIGHT | 0.00 | Kg/m2 |
| INSTALLATIONS WEIGHT | 15.00 | Kg/m2 |
| DEAD WEIGHT | 60.00 | Kg/m2 |
| LIVE LOAD | 100.00 | Kg/m2 |
| SEISMIC LIVE LOAD | 70.00 | Kg/m2 |
| CM (u) | 96.00 | Kg/m2 |
| CV (u) | 100.00 | Kg/m2 |
| | | |
| SERVICE LOADS | 100.00 | Kg/m2 |
| ULTIMATE LOADS | 256.00 | Kg/m2 |
| SEISMIC SERVICE LOAD | 130.00 | Kg/m2 |
Reduction of Seismic impact on Roof: 72%
Reduction of Seismic impact on Walls: 82%
Simple interconnections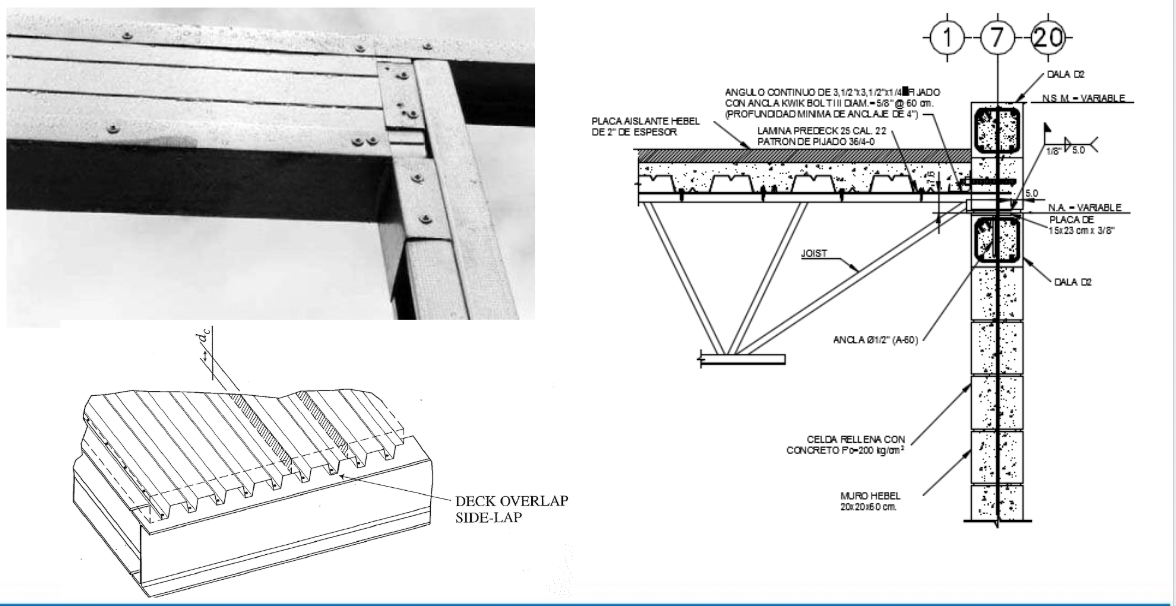 Design guidelines in continuous improvement

Conclusions
Homes made with Cold Formed Sections
Homes with Cold Formed sections can be very inexpensive
Seismic impact is low due to its low weight
Fit for serial manufacturing processes
Quick manufacture and assembly
High levels of resistance
Standard connections
100% recyclable
Minimal civil support work